About Us
Peaceprints of WNY is a 501c3 non-profit organization offering comprehensive reentry services to men and women involved in the criminal justice system. Our Reentry and Housing Programs are designed to offer provisions and guidance along each step of an individual's transformation.
Our Mission
Strengthening Communities by Rebuilding Lives
Our Vision
A just society in which all have equitable opportunity to live productive lives
Our Core Values
Compassion | Active desire to strengthen and empower individuals and their families
Courage | Ability and willingness to do the right thing in all we do
Commitment | A promise to promote peace and non-violence wherever we go
Community | Foster a sense of unity through shared respect for honesty, integrity and fairness
Strengthening communities by rebuilding lives
Since 1985, Peaceprints of WNY has been providing housing to individuals reentering the community from incarceration, and offering rehabilitation and wraparound support services aimed at increasing client independence and decreasing recidivism. Today, the organization has expanded to provide resources and services to individuals at every stage in the justice system with programs for youth 16-21, adults currently held in incarceration, and individuals who are returning to the community. Peaceprints also promotes advocacy and reform at all levels of government to change the way our criminal justice system functions.
All of our programs prioritize providing clients and their families the highest standard of care, and are designed to ensure the basic needs of our clients are satisfied so they can focus on empowering themselves with the tools necessary to gain knowledge, make informed decisions, and break the cycle of incarceration.
Clients of Peaceprints are re-incarcerated at a rate 60% lower than the national average and 75% lower than the regional average.
Who Do We Serve
Buffalo is home to the second largest returning population in NYS. Our programs serve over 1,000 individuals annually across six counties in WNY. Although our programs directly serve justice-involved individuals, half of all adults have a relative in the criminal justice system. Our programs also offer support and hope to the families, friends, and neighbors whose lives have been affected by the incarceration of a loved one.

How Do We Serve
We recognize that no two individuals are the same, and that the circumstances, abilities, and needs of the people we help vary greatly. In providing the most effective service to our clients, we offer a range of personalized services, programs, and resources designed to meet each individual where they are on their transformation. Our programs include:
Empower Youth – a program in partnership with the Buffalo Public Schools focused on providing tools and resources for justice-involved youth to regain control of their lives
Project Blue – a jail-based program providing pre-and post- release case management
Transitional, supported, and independent housing for returning individuals G.E.D, higher education, and vocational training programs
In-prison and community support groups and mentorship
Sobering Statistics
The prison population has increased from 300,000 people in the 1970's to 2.3 million people today
There are nearly six million people on probation or on parole in the United States
One in every three black male babies born in this century is expected to be incarcerated
New York State has approximately 77,000 individuals incarcerated, at a cost of roughly $60,000 per person, per year
Of those 77,000 inmates, about 95% will be released back into society, at some point, through community supervision programs like those provided by Peaceprints
Almost 7,000 individuals are actively released under Community Supervision in Erie County each year
Without programming, recidivism rates stand at 65%. With programming by organizations like Peaceprints, that rate drops to as low as 10%
Meet The Team
2022 Board of Directors

Board Executive Team
CHAIR
Christopher Costanzo
Assistant Vice President of Sales, NOCO Energy Corp.
VICE CHAIR
Tim Hogues
Commissioner , New York State Department of Civil Service
TREASURER
Ryan Caster
Director, Freed Maxick CPAs
SECRETARY
James Bobseine
Civil Rights Attorney, Equal Opportunity Employment Commission
CEO
Cindi McEachon
Board Members
Blair L. Bedgood
Associate, J.P. Morgan Chase
Darci Cramer, Ph.D., LMFT
Owner, Marriage and Family Therapy of WNY, PLLC.
Javeena A. Edwards, MBA
Chief Financial Officer, Girl Scouts of Western New York
Laura El-Bahtity
Public Defender, Legal Aid Bureau of Buffalo, Inc.
Sydney Johnson
Research Coordinator, M&T Bank
Corey McCarthy
Owner, McCarthy IE
Brian McLaughlin
Retired, Erie County Probation Commissioner
Dr. Rolanda Ward
Associate Professor of Social Work, Niagara University
Kelly Wofford
Director of Health Equity, Erie County
Adriana Viverette
Radio Personality, Town Square Radio Inc.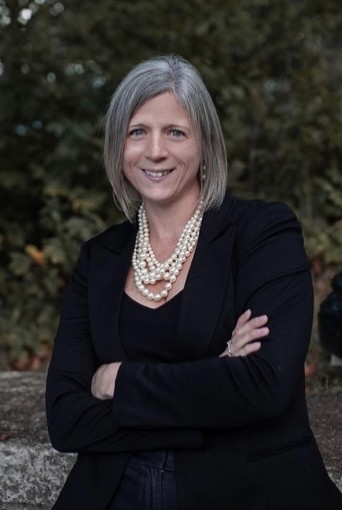 Cindi McEachon, CEO
Chief Executive Officer
Cindi joined the Peaceprints family as CEO in 2014. She holds an undergraduate degree in Health & Human Services from the University at Buffalo, as well as a master's degree in Business Administration from Medaille University. Prior to joining the Peaceprints team, Cindi served as the Erie County Reentry Taskforce Coordinator as well as a Senior Job Developer for the Center for Employment Opportunities establishing herself in the reentry community.
In addition to serving as PPWNY's CEO, Cindi remains an active member of our community. Elected in November 2022, Cindi serves as North District representative with the Buffalo Public Schools Board of Education. Cindi is an active member of Leadership Buffalo, class of 2016, as well as past-president of the Junior League of Buffalo. In addition, Cindi serves as an At-Large Governance Member of the Association of Junior Leagues International as well as an adjunct professor at Medaille University.
In the world of criminal justice reform, she is a founding member of the Erie County Reentry Coalition, a member of the Erie County Reentry Task Force and Gun Violence Prevention Coalition, as well as appointed Chair of the Erie County Corrections Specialist Advisory Board. She is also a member of the state-wide Reentry Coalition, Less-Is-More Coalition as well as the Clean Slate Coalition.
Cindi was recognized in 2015 as one of Buffalo's Women Who Move the City honorees, and in 2016 Cindi was recognized both as an Athena Young Professional finalist as well as a Woman in Leadership by the Buffalo Chapter of NYS Women's Inc. In 2017, Cindi was recognized by Lockport High School as a Distinguished Alumni as well as by Buffalo Business First as a 40 under 40 honoree. She received the 2018 Junior League of Buffalo's Presidents Award as well as the 2018 Medaille College, Distinguished Alumni Award. Cindi received the 2020 the Erie County Sheriff Office, Outstanding Citizen Award and most recently the Buffalo Prenatal​Perinatal Networks, FLAME award in 2021.
---
Our History
Peaceprints of WNY embodies the collaborative strength of over 40 years of dedicated work by two leading WNY nonprofit prison ministries – Hope of Buffalo, Inc., incorporated in 1985 by the late Sr. Karen Klimczak; and Cephas Attica, Inc., incorporated in 1977.
Cephas Attica, Inc.
Founded in 1972 following the Attica prison uprising, Cephas Attica focused on the worth and dignity of those in prison. The unfortunate tragedy and loss of life gave birth to a lay movement that responded to the Gospel call to visit those in Prison. Inside Attica, were men who were desperate to change their lives but had no skill with which to do so which led to the development of the Cephas in-prison support groups. Cephas comes from the Aramaic word for Peter, the rock on which Jesus would build his church. Through the support groups, Cephas provided a "rock" on which men and women could rebuild their lives.
The Franciscans joined in this work in 1981 and began inviting ex-offenders to live at St. Patrick Friary in 1983. Cephas later offered transitional housing in both Rochester and Buffalo.
Hope House
After spending a summer in the early 1980's working with offenders at Bedford Hills Correctional Facility in Westchester County, Sister Karen Klimczak returned to Buffalo eager to help ex-offenders rejoin society. In 1985, Sr. Karen founded the Home Of Positive Experience, or HOPE House, in an old covenant on Sycamore Street in the City of Buffalo. HOPE House provided transitional housing for men being released from correctional facilities.
Bissonette House
In 1987, Father Joseph Bissonette, pastor of St. Bartholomew Church located at 335 Grider St, was murdered in his rectory by two men who had knocked on his door seeking help. When the bishop of the Buffalo diocese then merged St. Bartholomew's with a neighboring parish, Sr. Karen relocated HOPE House to this location and renamed it Bissonette House as a way of paying homage to the slain Father Bissonette.
I Leave Peaceprints
On Good Friday 2006, Sister Karen's life was tragically cut short.Sister Karen's tragic passing in April 2006, sparked the "I Leave Peaceprints" movement in Buffalo and the surrounding areas. The peace dove has become a message that has been carried on with much love and dedication.
Peaceprints™ of WNY
Hope and Cephas merged on August 28, 2009, under the surviving 501 (c)(3) corporation of Hope of Buffalo, Inc. operating under the assumed name of Peaceprints™ of WNY. Peaceprints™ of WNY continues to provide comprehensive reentry services and be a well-recognized name in Western New York communities.
Today our services have grown to include: transitional, supportive and independent housing options, in prison and community based support groups, advocacy efforts, a community food pantry, youth programming in conjunction with Buffalo Public Schools and a local level re-entry program in partnership with the Erie County Sheriff's Office. This, and all of our programs, empower clients with the tools necessary to gain knowledge, make informed decisions and break the cycle of incarceration.