Donate
Help Buffalo Heal.
Rooted in peace and nonviolence, at Peaceprints of WNY we believe that all people deserve an equitable chance to live as vibrant members of our society— a society free of racism and hate. Peaceprints condemns the senseless act of terrorism fueled by hate, racism, and white supremacy enacted on our East Side neighbors this weekend.

Violence targeted residents of a community already plagued with inequities and further robbed a neighborhood of its sense of security. In response to this hate crime, we call for our community to come together to generate change: to face our misguided fears, embrace discomfort and challenge ourselves to learn, grow, and promote a new awareness that amplifies equity.

As a demonstration of our commitment not simply to recovery, but to progress, we are distributing "I Leave Peaceprints" doves to our community free of charge. These doves are a symbol of nonviolence- not simply the absence of physical violence, but a condemnation of the divisions we create when we fail to listen, respect, or empathize with others who differ from us in their race, gender, sexual orientation, or beliefs.

While we are not charging individuals for our "I Leave Peaceprints" dove, donations to help us recover the material cost is greatly appreciated and goes a long way in spreading the message of healing and a promise of hope.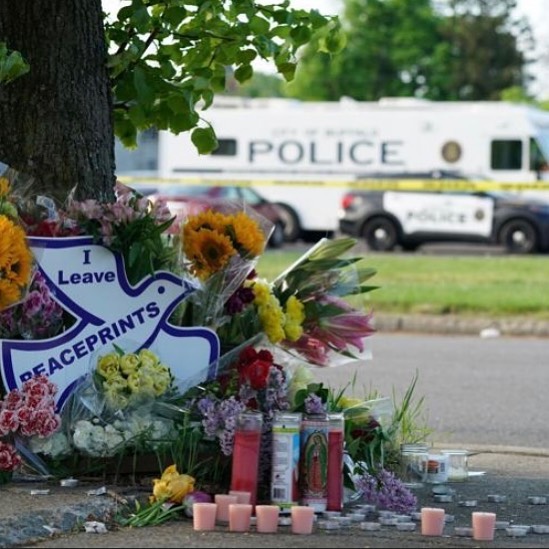 photo credit: Buffalo News
For questions or to learn more about other ways to give, contact Christian Holdridge, Director of Development at [email protected]